Our Story
Created by Chef Gabriel Gordon and his wife Lena Perelman, Beachwood opened its first restaurant and beer bar in Seal Beach, California in 2006. Fueled by Gabe and Lena's passion for combining progressive, inventive food with quality crafted beer, Beachwood became a hub for all things craft, while building and nurturing a community where customers became friends and beer fans could feel at home discovering and experiencing great food alongside great beer. As interest in craft spread, our small neighborhood bar and restaurant became a celebrated destination, helping pave the way for a new era in drinking and dining.
In 2011, bursting at the seams and ready to take on the next challenge, we teamed up with longtime Beachwood customer Julian Shrago to open Beachwood Brewing in Downtown Long Beach. Already known in the homebrewing community for his signature West Coast IPAs and a catalog of other styles, Julian brought his talents to Beachwood as Co-Owner and Brewmaster. With the creative brewing direction set by Julian, the Beachwood team went on to craft numerous award-winning beers and developed many of the recipes that have become Beachwood house favorites.
In 2015, Beachwood Blendery was launched as an ambitious endeavor to create beers inspired by the Belgian Lambic tradition. The Blendery's beers are produced using ingredients, equipment, and brewing methods that are both steeped in tradition and admittedly modern. Beachwood Blendery features our signature barrel-aged Lambic-inspired beers, as well as funky sour beers and has received recognition both at home and abroad for its barrel-aged Lambic-inspired creations.
Today, Beachwood Brewing includes tasting rooms, restaurants, and production facilities throughout Southern California, including locations in North Huntington Beach, Garden Grove, and Long Beach. Through it all, our mission has remained the same as when we first started: a dedicated focus on quality beers, food, and service - a place where everyone feels at home!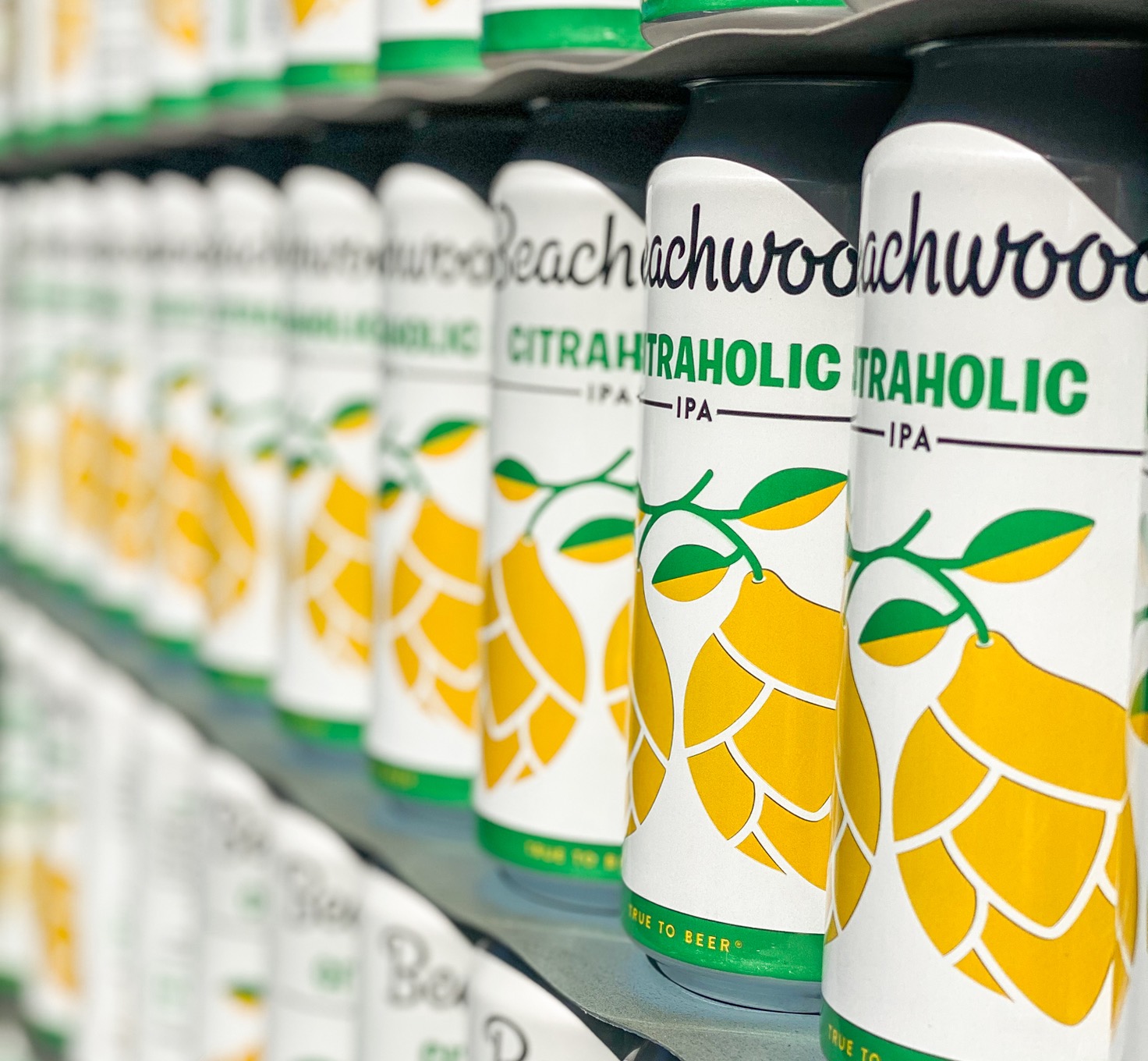 Beachwood Beer
Beachwood Brewing is an independent, award-winning brewery crafting an innovative lineup of house beers, including distinctive West Coast-style IPAs, seasonal favorites, and limited releases. We started making beer at our brewpub in Downtown Long Beach in 2011. Fast forward to today, and we haven't stopped moving, pushing, or progressing. Our goal is for Beachwood to be a place where you can discover an endless mix of intriguing flavors and experience truly delicious hand-crafted beer. Our amazing team of brewers are continuously working to tweak and improve our recipes, searching for fresh products to brew with along with new techniques to master, drawing inspiration from all over the world.
We were one of the first Los Angeles-based breweries to regularly produce West Coast-style IPAs, and over the years have become known for our distinct and unique WCIPA brews. When you taste a Beachwood IPA, you know it's a Beachwood IPA!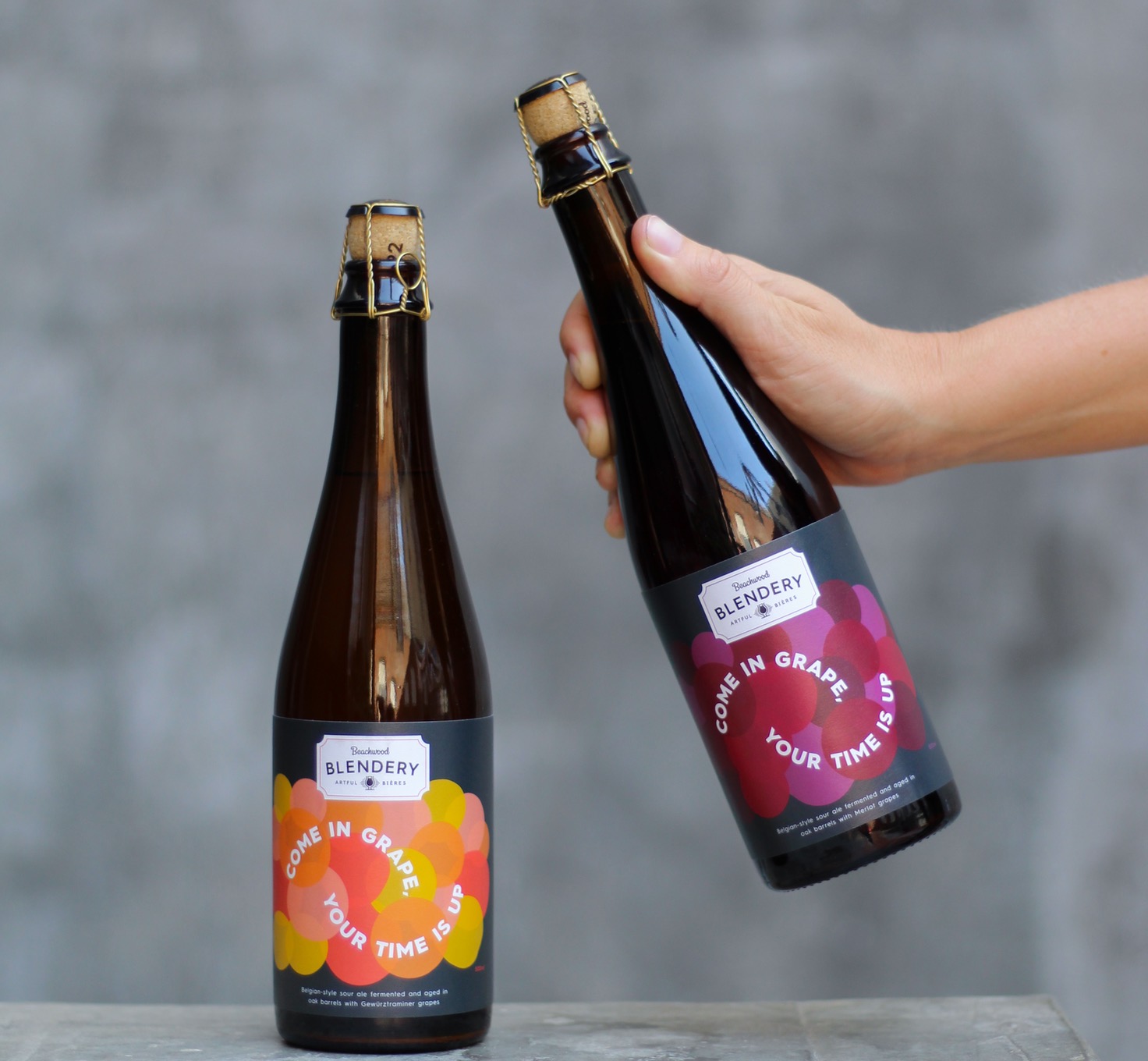 Beachwood Blendery
Our sister project, Beachwood Blendery, is a small batch beer producer known for its signature tart, funky, Lambic-inspired beers that are produced using ingredients, equipment, and brewing methods that are both steeped in tradition and completely modern. All of this occurs in our custom-designed barrel room in downtown Long Beach, as Head Blender Harrison McCabe continues his perennial and playfully geeky quest to recreate the Lambic style beers of Belgium. To hear more about our Blendery story and signature barrel-aged Lambic-inspired beers, click here.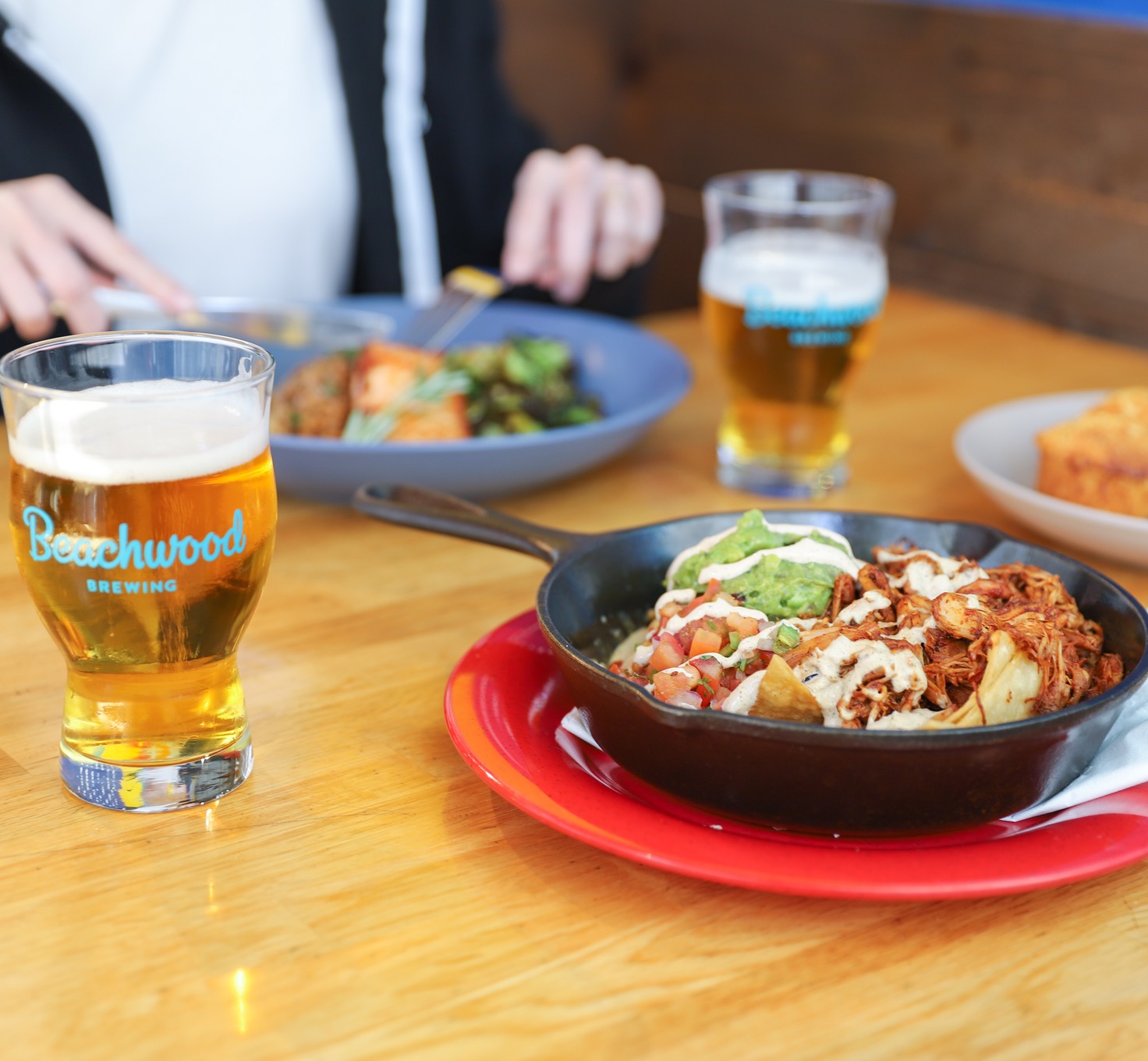 Beachwood Culinary Program
At Beachwood, curiosity drives our culinary creation, and we are constantly experimenting with unexpected tastes, seeking out fresh possibilities in ingredients, and exploring what's around the next bend in our pursuit to bring customers the very best hand-crafted cuisine. With a focus on high-quality, seasonal ingredients, our goal is to create intriguing dishes that are equal parts approachable, inventive, and delicious, while always continuing to progress and evolve our food program.